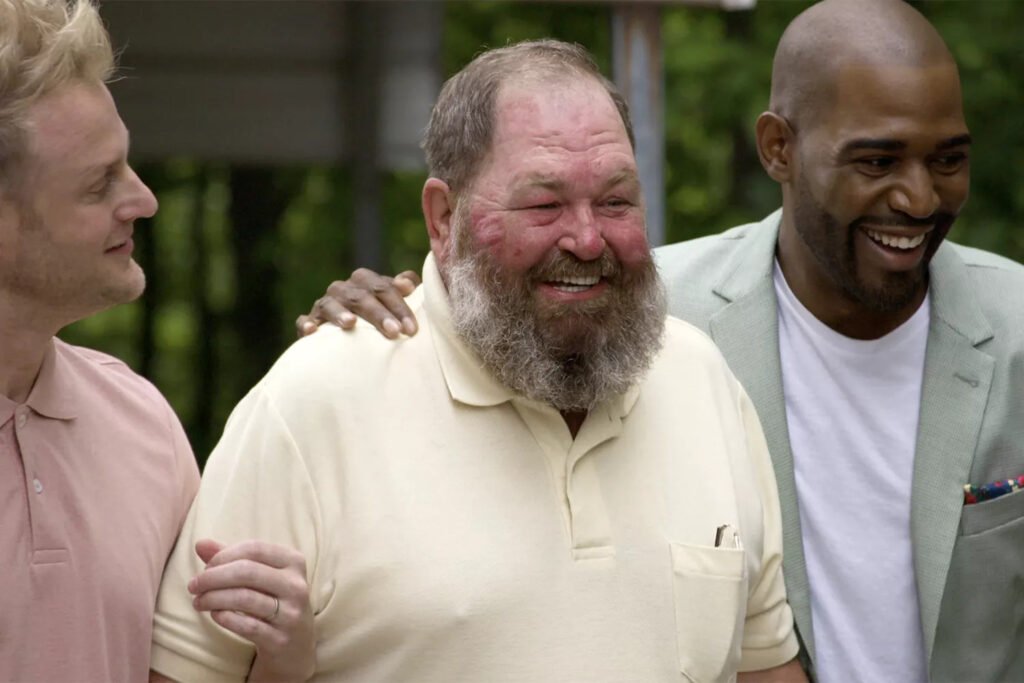 Tom Jackson, a beloved figure on the hit show "Queer Eye," has passed away at the age of 63, according to an announcement by the show. In a post on their official Instagram account, "Queer Eye" shared a series of photos from Jackson's episode and expressed their sadness at his passing. Fab Five member Tan France and Jonathan Van Ness also shared their condolences in the comments.
Jackson had been battling metastatic adenocarcinoma, a type of cancer that starts in the glands that line the insides of the organs, according to City of Hope's website. He passed away on March 3.
Born on December 20, 1959, in Ashland, Kentucky, Jackson is survived by his daughter, Katie (R.J.) Phelps, and two grandsons, Chandler and Watson Phelps. He also leaves behind sisters Kozetta (Jeff) Stewart and Jackie Lynn Childers, as well as several aunts, uncles, cousins, nieces, and nephews.
Jackson's obituary stated that being a "Papaw" to his grandsons was a highlight of his life, as was being cast on "Queer Eye." His experience on the show touched the hearts of many viewers, particularly in his episode titled "You Can't Fix Ugly." In it, he received a makeover from France, Van Ness, Karamo Brown, Bobby Berk, and Antoni Porowski, and successfully reconciled with his ex-wife, Abby Parr.
While Jackson and Parr went on to get engaged and remarried after the episode's release, they divorced in 2019. Nevertheless, Jackson continued to be remembered by the "Queer Eye" family as someone who brought joy, humor, persistence, and love to their lives.
In honor of Jackson, his obituary requested that people watch season 1, episode 1 of "Queer Eye" on Netflix and share their experience with others.
Read More : "Jennifer Lawrence in Raunchy 'No Hard Feelings' Trailer"