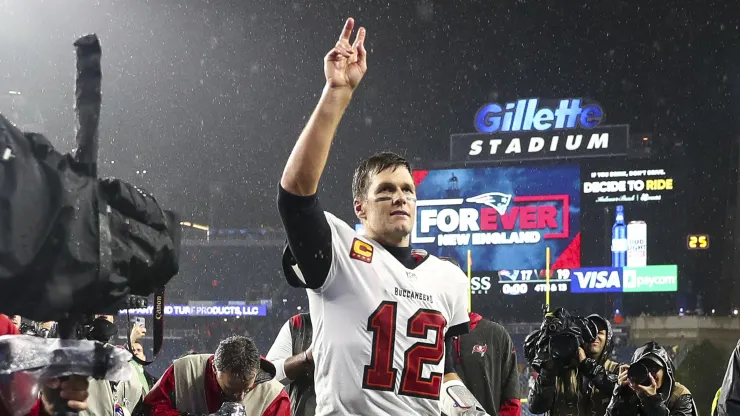 On Wednesday February 1st, 45 year-old Tom Brady announced his retirement from the NFL upon the completion of his 23rd season–putting an end to the most legendary career the game will ever see. While Brady will undoubtedly be remembered for his statistical successes (7x Super Bowl Champion, 3x NFL MVP, the leader in all time wins, passing yards, and passing TDs) he deserves to be revered for the winning culture he cultivated in the teams he played for.
Brady, for all of his personal greatness, inspired greatness in those around him. When the Patriots won 3 Super Bowls in 4 years in the early 2000s, Brady was a young quarterback that was playing up to the level of his teammates and making the most out of his opportunity. Fast-forward a decade, and he was the wily veteran leading the way for the budding stars of the mid-late 2010s Patriots dynasty. Since his departure from New England, his presence in Tampa Bay unsurprisingly took an organization who struggled to find success to a Super Bowl title in his first season with the team.
In what is considered the ultimate team sport, results are never decided by one person. Instead, it is a shared sense of responsibility and accountability amongst teammates that dictates outcomes.
In a game where physical prowess is the assumed key to success, the most successful competitor ended up being one who frankly lacked superior physical tools but instead analyzed and dissected the game like a surgeon in an operating room. And like a surgeon, Brady relied on world class teammates to achieve success. Despite being widely regarded as the greatest player of all time, Tom refused to posture himself up above his teammates. With Tom Brady, each team that he became a part of became greater than the sum of its parts. From training staff to cafeteria staff, everyone affiliated with the same team as Tom Brady had to aspire to a higher standard simply by bearing witness to his example. For someone who had accomplished everything football had to offer , for him to keep on showing up like he had never touched a trophy before in his life inspired greatness from those around him.
In preparing to write this piece, I decided to ask people simply, "What are your thoughts on Tom Brady?" Despite polling from several fan-bases, asking the most pedestrian fans, the most informed fans, Brady-haters and Brady-supporters, six words were consistently featured in their answers: "…the greatest quarterback of all time." As Brady makes his move to retirement, he's in line to begin his broadcasting career with FOX. Perhaps this weekend's premier of 80 For Brady hints at a career on the big screen. Whether people hate him or love him, he has inspired such strong reactions because of his undeniable greatness. A one time 6th round backup quarterback has gone on to win more games and championships than anyone in the history of football, and for that reason, his name will be synonymous with those six words… the greatest quarterback of all time.