New York Fashion Week is no stranger to innovation and creativity, but this year, one designer managed to stand out in a dazzling display of talent and originality. Kelly Butts-Spirito, affectionately known as "Love, Kelly," has made an indelible mark on the fashion world, solidifying his status as a multifaceted creative force.
While Kelly initially gained recognition for his video work and concert promotion, his foray into clothing design marked a historic moment in his burgeoning career. As fashion enthusiasts and industry insiders gathered in eager anticipation, the runway came alive with the promise of something truly exceptional. To describe Kelly's debut as a triumph would be a gross understatement. His presentation was a breathtaking testament to his artistic prowess, seamlessly weaving together three distinct lines of clothing, each a reflection of pivotal moments in his life.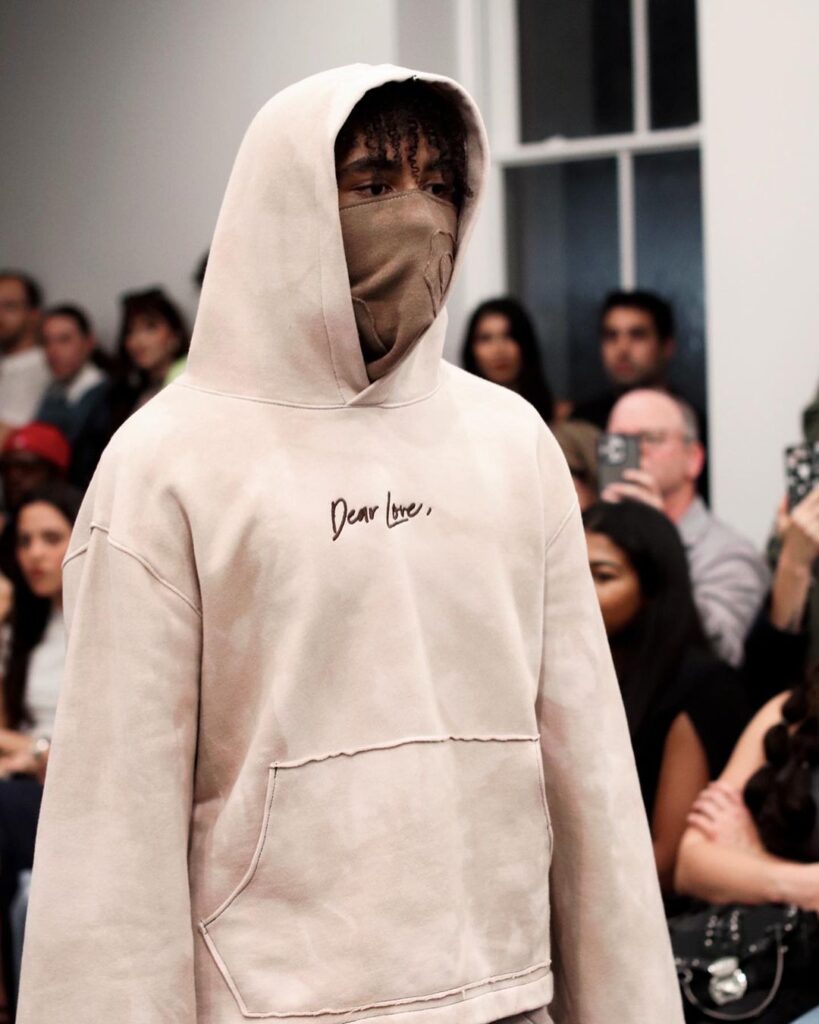 At the heart of Kelly's clothing debut were three captivating short films, each unfolding a unique narrative. These films served as a poignant backdrop, allowing Kelly to showcase his three collections, each infused with profound meaning. The first collection, inspired by heartbreak, spoke volumes about the power of resilience and transformation. Kelly's designs in this segment were a blend of vulnerability and strength, with every piece telling a story of love lost and the subsequent journey towards healing.
The second collection, centered around the theme of sobriety, was a powerful testament to personal growth and triumph over adversity. Each garment was a celebration of strength and newfound clarity, as Kelly shared his journey towards sobriety with the audience through his designs. The third and final collection paid homage to Kelly's beloved home state of Vermont. It was a love letter to the picturesque landscapes and vibrant culture of the region. The garments in this collection exuded warmth and authenticity, reflecting the deep bond Kelly holds with his roots.
What made Kelly Butts-Spirito's debut even more remarkable was his ability to infuse emotion into every aspect of the show. The short films, directed and acted by Kelly himself, added a unique layer of depth to the presentation. They transported the audience into Kelly's world, allowing them to connect with the designer on a deeply personal level. As the models gracefully strutted down the runway, the audience was treated to a sensory experience like no other. Music pulsed through the crowd, perfectly complementing the energy of the show and amplifying the emotions conveyed through Kelly's designs.
Kelly's runway presentation was not just a fashion show; it was a journey through the highs and lows of his life. It was an immersive experience that left the audience in awe of his creativity, authenticity, and willingness to share his most intimate moments.
In a world where fashion can sometimes feel detached from reality, Kelly Butts-Spirito's debut at New York Fashion Week served as a poignant reminder that clothing can be a canvas for storytelling. It was a triumph of creativity, innovation, and emotion, marking Kelly as a rising star in the fashion world. His ability to merge art and fashion in such a deeply personal way is a testament to his extraordinary talent, and we eagerly await what he will bring to the runway next.

"What sets Kelly apart from his peers is his exceptional ability to narrate the story behind his brand. His authenticity and vulnerability resonate deeply with his followers, creating a sense of intimacy that goes beyond the clothes he designs. In a world where fashion can often feel distant and detached, Kelly has managed to forge a connection with his audience that is as genuine as it is profound. His followers feel like they know him on a personal level, and when Kelly succeeds, so does his community. It's a symbiotic relationship that is truly remarkable and has been a driving force behind his meteoric rise."
– Colton Kopacz